 Home of the Formula 1 Heineken Dutch Grand Prix
Ready for more
CM.com Circuit Zandvoort is known as a true 'Old School' circuit, with fast and challenging curves formed by the natural dunes. With a track length of 4.3 kilometers, CM.com Circuit Zandvoort is one of the shorter circuits on the F1 calendar. Hardly anywhere else do drivers race past the fans so often!
Discover more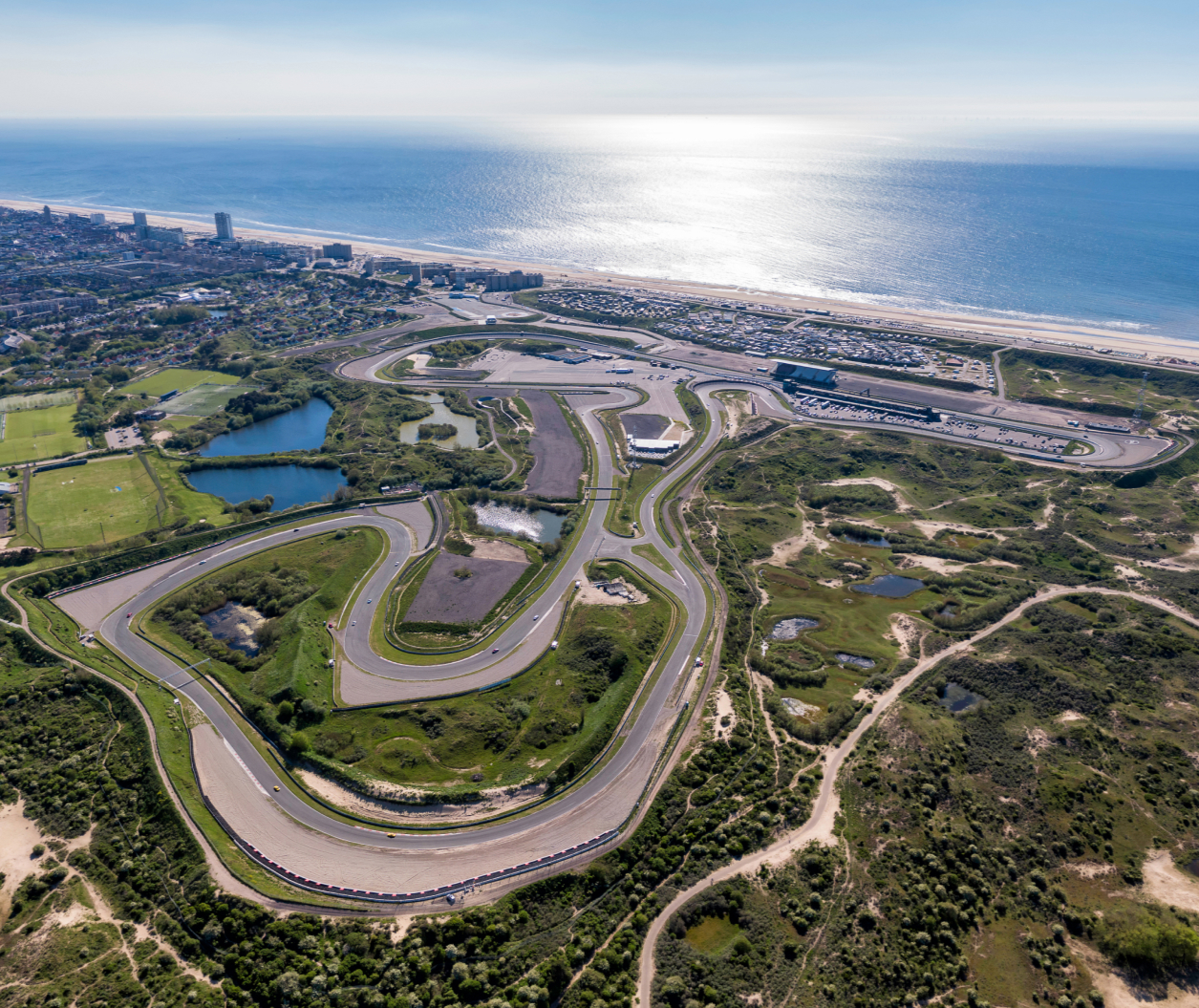 Paddock Bar
Have a drink with your friends or enjoy a sandwich with your loved one in the heart of the circuit.
Founders Lounge
Stunning views of the track.
Dutch Grand Prix Lounge
Experience a high-end beach vibe.
Scheivlak
One of the longest corners on the circuit.
Main Stand
Roomily in the first row.
Bernie's Beach
Experience the Dutch coast at its best.
Mickey's Bar
Located at the end of the pit lane, Mickey's is the most cosy racing pub in the Netherlands.
CM.com Circuit Zandvoort Shop
Score Verstappen merchandise or put yourself in pole position with the latest clothing, helmets and gloves.
Racesquare
Step into a Formula 1 car yourself at CM.com Circuit Zandvoort! Racesquare Circuit Zandvoort is the ultimate sim racing centre for all ages.
Hiking trail
Due to its location in the dunes, the surroundings of CM.com Circuit Zandvoort are perfect for a hike.
Mountainbike Parcours
In the dune area next to the track you will find Zandvoort's mountain bike course.
Groundbreaking
Development on the highest level
Just like a Formula 1-team, CM.com Circuit Zandvoort always goes the extra mile. We dare to develop and experiment and we make the impossible possible.
Read more
Partners
Together we're stronger
Join us for the future, use the circuit as a field lab or become an event partner
Read more